My husband really loves fitness and exercising. He has recently picked up cycling, and he loves to run. He has a goal to run a marathon and one day I wouldn't be surprised if he decides to participate in an Iron Man Triathalon. His love of running has inspired me, and I have a goal in the new year to run a 5K. As he and I have been training, we wanted to monitor our heart rate and our distances. The TRIO 3-in-1 Fitness Sensor from Tigra Sport is one of the most accurate optical heart rate sensors on the market.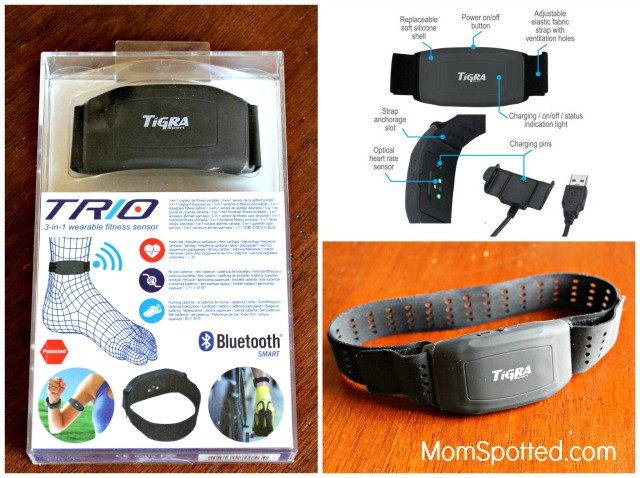 TRIO 3-in-1 Fitness Sensor stays secure and in place no matter what activity my husband and I are doing. It has two secure velcro straps to hold the sensor in place. It is also rechargeable, and one charge lasts 8 hours! The TRIO is so comfortable to wear. Unlike most heart rate sensors the TRIO is chest strap free! I usually wear it on my arm, but it can also be worn on your lower leg. I often forget I even have it on during my runs.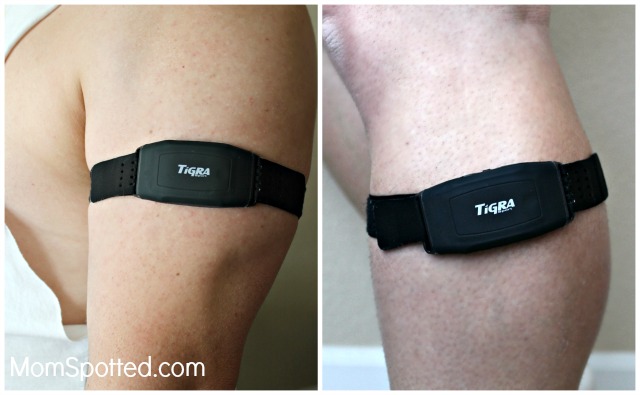 The TRIO syncs up to a smartphone via Bluetooth and has a free app called TigraFit iOS. With the TRIO app and the TigraFit app my husband and I can monitor our heart rate, running and walking steps, how long we have been active, bicycle cadence, distance, average speed, calories burned, and altitude. It is a impressive all encompassing fitness sensor. Through the app, I also love that you can see all of your activity history as well as personal bests.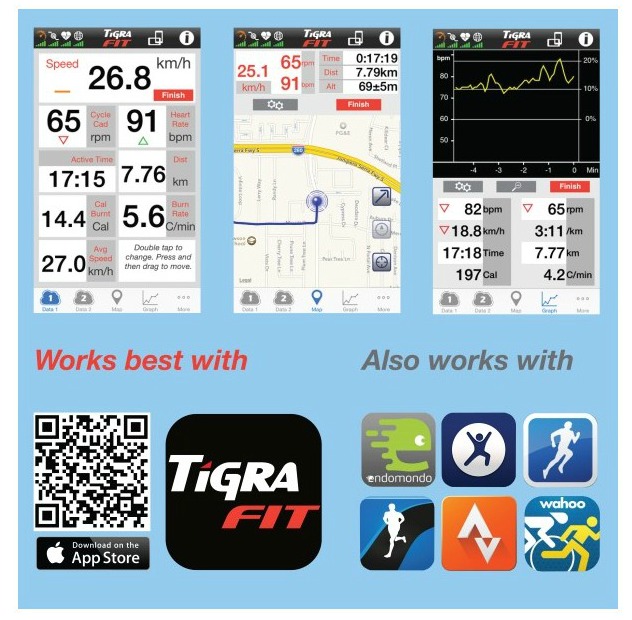 The TRIO carefully monitors your body and different activities so that you can keep an eye on your health. My husband loves that it helps him push harder or ease up when he needs to. He also loves that he can wear it for all of his different activities. He cycles with it, runs outside and inside, and he has even worn it to play basketball. I love seeing how many calories I've burned and how far I have ran. It is such a great little device. The TRIO 3-in-1 Fitness Sensor would make a great gift for any of the runners, cyclists, or fitness junkies you have on your holiday shopping list this year. Or get it for yourself to kick off your New Year's health goals! You can purchase it at the Tigra Sport website.