When I heard a new Star Wars movie was going to come out I was pretty excited. I grew up with Star Wars and have loved all of them. Soon my 7-year-old son Hayden started learning more and more about Star Wars. He began to be obsessed! Over Christmas break my husband and I watched Star Wars episodes 4-6 with him. Once he learned about Star Wars: The Force Awakens he begged to watch it! Star Wars: The Force Awakens is now available on Blu-Ray Combo Pack and DVD! To kick of Hayden's spring break so we had a big movie night and enjoyed it as a family. It was a huge hit with everyone, and we have watched it multiple times since.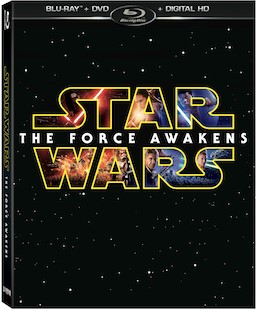 Star Wars: The Force Awakens was directed by J.J. Abrams and has brought back all our favorite Star Wars characters. Harrison Ford, Carrie Fisher, and Mark Hamill, all come back in this seventh episode along with Anthony Daniels, the only actor to have been in all seven Star Wars films, and Peter Mayhew.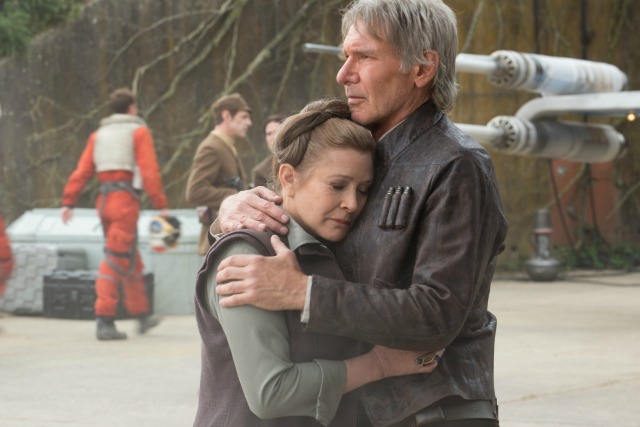 There is also a few new cast members like Daisy Ridley, who is the brave, fierce and smart Rey; John Boyega who plays a reluctant stormtrooper Finn; Adam Driver as the villainous Kylo Ren, and Oscar Isaac the amazing Resistance pilot Poe Dameron.
My son especially loves Kylo Ren. He likes the suspense bad guys bring to movies, and Kylo Ren is his new favorite bad guy. The Force Awakens is full of adventure, action, friendship, and plot twists that will leave you shocked. There were a few times I was shouting at the movie I was so surprised.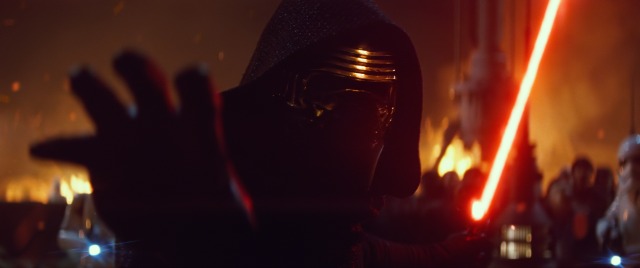 The Force Awakens also lets you explore even more of Star Wars with in-depth documentary and bonus material. Hayden really enjoys watching and re-watching all of the bonus features that take him on an exciting journey behind the scenes. He loves learning all the secrets through extensive footage, and watching the never-before-seen deleted scenes.
Here is a sneak peek of some of the deleted scenes included in the bonus features:
Some more bonus features include on Star Wars: The Force Awakens are:
Secrets of The Force Awakens: A Cinematic Journey – For the first time, discover the complete story behind the making of The Force Awakens, revealed through in-depth footage and exclusive interviews with the actors and filmmakers in this feature documentary.
The Story Awakens: The Table Read – Cast members familiar and new reflect on the memorable day they all first came together to read the movie's script.
Building BB-8 – See how the filmmakers brought the newest droid to the screen, creating an instant fan favorite in the Star Wars universe.
Crafting Creatures – Watch movie magic as the filmmakers bring a cast of new creatures to life.
Blueprint of a Battle: The Snow Fight – Go deeper into the epic, climactic lightsaber battle between Rey and Kylo Ren.
John Williams: The Seventh Symphony – The legendary composer shares personal insights of his work on Star Wars and The Force Awakens.
ILM: The Visual Magic of The Force – An insider's look into the remarkable digital artistry of the movie's visual effects.
Force For Change – Heroes come in all shapes and sizes. See how the Star Wars: Force for Change initiative has united Star Wars fans all over the globe to help others.
Plus Deleted Scenes
Of course, one of Hayden's favorite bonus features other than the deleted scenes is learning all about the lightsaber battle between Rey and Kylo Ren. I loved learning about the newest cute little droid BB8.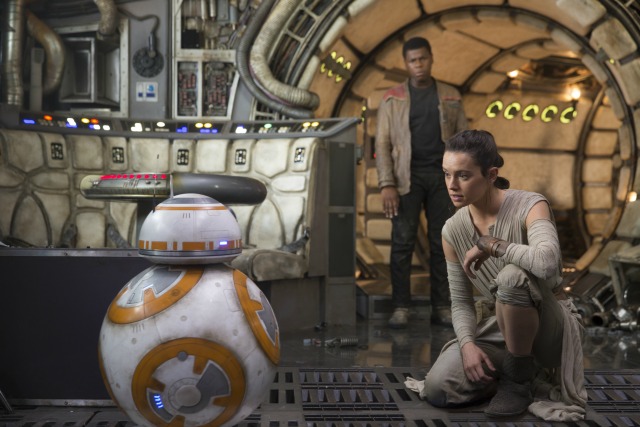 Right now big and little Star Wars fans can download some really fun activities by clicking the banner below!
Star Wars: The Force Awakens is an amazing movie! It is a great one to add to your Star Wars collection and to enjoy with the whole family.
You can find Star Wars: The Force Awakens on Blu-ray, digital HD, at Amazon, Target, and Walmart. Or get your own digital copy at Disney Movies Anywhere.