I was compensated for my participation in this campaign, but all opinions are 100% mine.
Here in Massachusetts we've been buried in snow. Not just a little snow but mountains of it. Every time you look out the window all you can see it white. It's not just a little snow either. In fact, we've made national news with the massive amounts of snow we've been getting. Add in the record breaking freezing temps all I want to do is hibernate.
Since I can't I find it's easier to find good, warm comfort foods instead. My slow cooker in one of my best friends right now and you'll often find one of favorite recipes, Loaded Potato Soup, in it.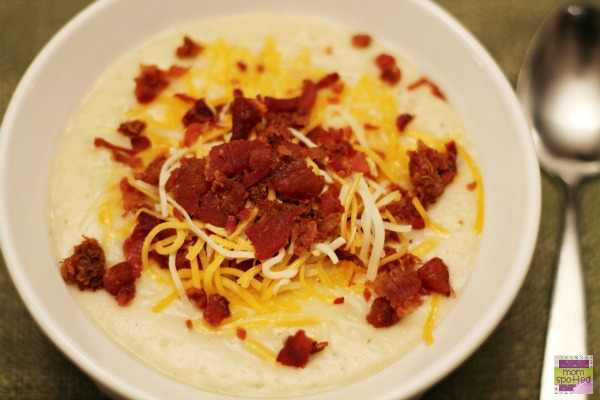 If you love comfort foods too it could actually pay off right now by following Peadpod Delivers on Pinterest and pinning your favorites from our #PeapodComfortFood Pin-to-Win Sweepstakes board. Make sure every pin is also tagged with #PeapodComfortFood.
Until March 9th Peapod is giving away over $2500 in gift cards! You alone could win up to $500 in gift cards just by pinning any of the recipes as directed above.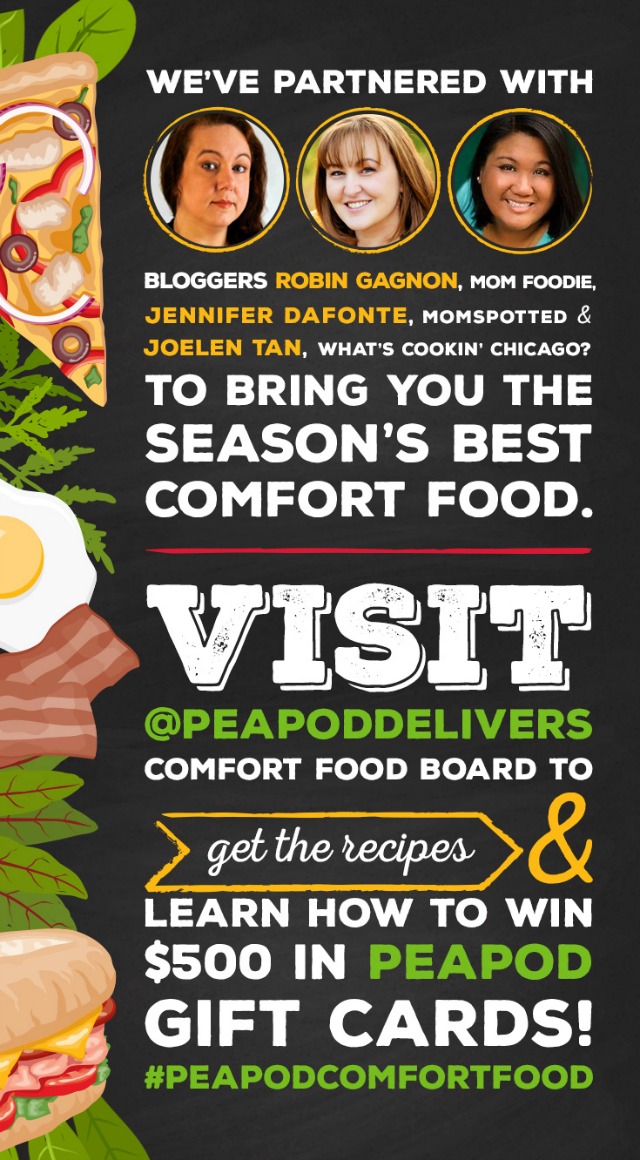 So what are you waiting for? This promotion won't last long so make sure you start pinning all your favorites to your boards now. Not only do you have a chance at those awesome gift cards but you're gaining some really great recipes for your collections too. Every family should seriously try my soup. It's amazing and will quickly become a requested meal!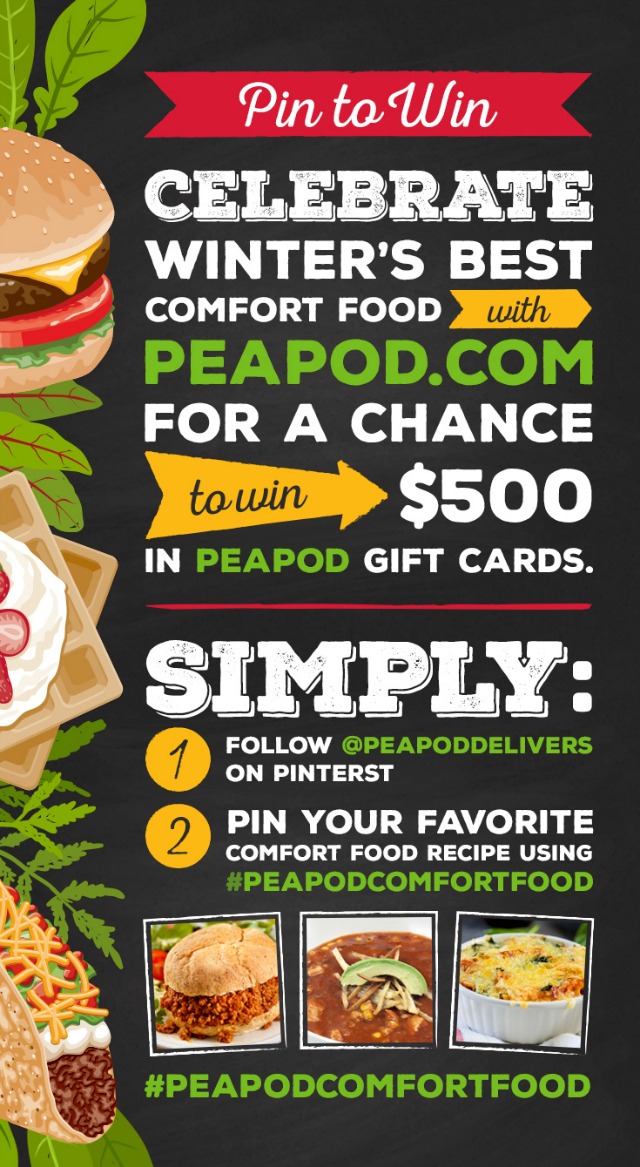 Make sure to follow Peapod Delivers on Pinterest right now and start pinning! You can enter every day just remember the pins have to have the hashtag #PeapodComfortFood and it has to be one of the pins already in the #PeapodComfortFood Pin-to-Win Sweepstakes Pinterest Board.
Remember if you find a recipe you just have to make that you can hop right over and order all the ingredients directly from Peapod and before you know it those ingredients will be at your front door! Best part? You never had to leave the couch- or those comfy, warm sweats!
What's your favorite comfort food?
Official Rules & Fine Print can be found here: http://peapd.me/WlCP