"The Walmart gift cards and information have been provided by P&G all opinions are my own."
It wasn't until a few years ago that I really got into shopping online. It wasn't because I didn't want to deal with shopping but more because those stores weren't located close enough for me to visit. Then as time went on I started noticing that I could shop for birthday gifts and holiday items online and take the time hunting for all the best sales without having to drive all around town.
This year online shopping has become my best friend. I order anything you could think of. Recently I even ordered many of my every day favorites from P&G from Walmart.com and it made things so easy!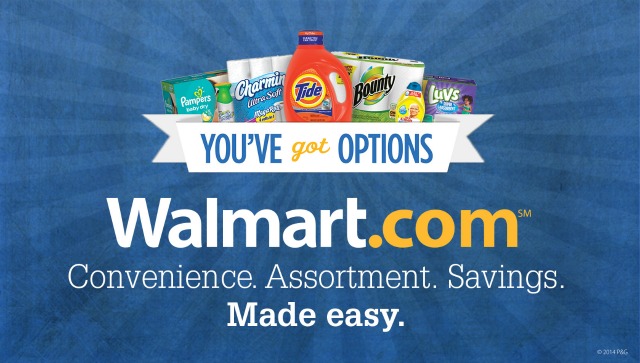 There are several different ways to shop when ordering online with Walmart. You can either shop online using your desktop at home or you can use their online app by downloading it to your phone. If you frequently buy the same things over and over again the app would be a great option for you by scanning your favorites into a 'shopping list'. Then every time you need to order they'd already be sorted and ready to purchase.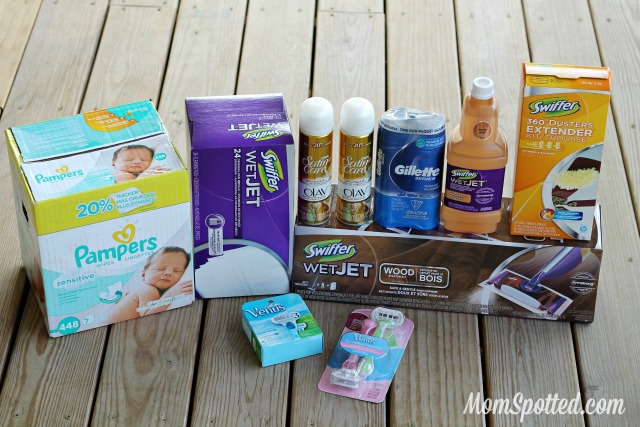 I ordered directly from Walmart.com and what I loved was being able to stick to my budget and get everything I needed. The best part for me was that I could walk away check my inventory and then come back and add to my cart! I can't tell you how many times I forget to make a list and stand in the aisle trying to remember if we are out of something. I also liked that I could even forget about my order for several days and log back in and my cart hadn't been emptied on me. I can't tell you how many times I spend time making my orders perfect and then having one of the kids distract me only go back to a cleared cart.
Some of our favorite P&G Walmart for your next purchase:
Shopping has never been easier! No more fighting the crowds, bribing your kids, or overspending on items you don't want but impulse buy because you're there. Not only are all those features great but if you spend $50 or more they will even ship everything right to your door with FREE shipping! If you don't want to pay by credit card then you even have the option of sending your order right to the store and they will have it ready for you when you arrive and you can pay cash! Personally, I love that I can pay with my Paypal and have it shipped to my door!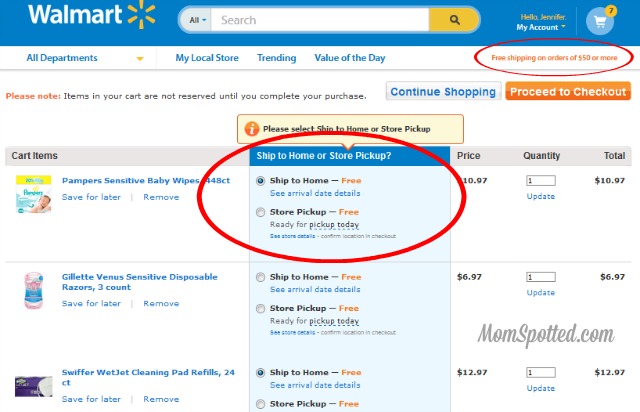 Shop Your Favorite Brands Easy & Effortlessly
By shopping for household items on Walmart.com or by using the Walmart smartphone app, you are giving yourself the option to shop wherever and whenever you want – at your own convenience.
Walmart.com offers the great variety and savings on everyday low prices that you've come to love at your local Walmart, especially on your favorite P&G products.
You can choose to have your purchase shipped directly to your house (shipping is free if you spend $50 or more) or shipped for free to the nearest Walmart location for a quick and easy pick-up with Site to Store.
Walmart.com offers different payment options, including the option to Pay with Cash if you don't want to use a credit card online.
By using the Walmart smartphone app, you can easily build a shopping list by scanning all the products you're ready to purchase again.
Have you ever shopped with Walmart.com or have you had a chance to download the app and use it yet?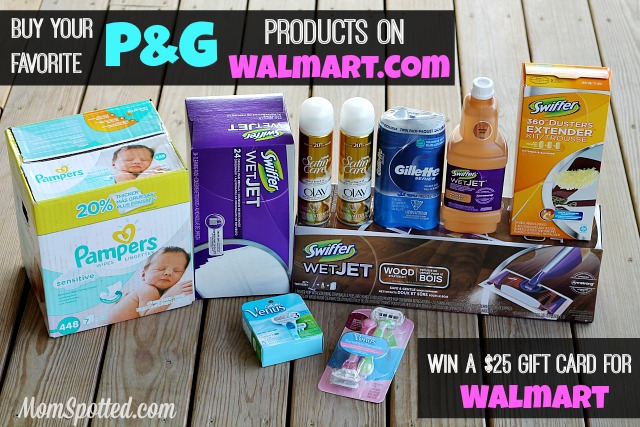 Right now one (1) Mom Spotted readers has the opportunity to win ONE (1) $25 Walmart Gift Card!!! To enter use the Rafflecopter form below. Good Luck!
a Rafflecopter giveaway

Contest ends 8.21.14 at 11:59pm. For Official Giveaway Rules click here. U.S. Residents Only.