For several years now I have been wanting more storage. I wasn't quite sure how I was going to set it all up or what I needed but I knew my current system wasn't working and I could be doing a lot better job making sure my family was both prepared and saving the most money possible. One thing I have learned is that less trips to the store translates to more money being saved because you aren't buying as many impulse buys and unneeded items because you are there. We all do it- go in for one item and $100 later we walk out.
I started looking into my options and started talking to my husband about using a small section of our basement to store things and possibly invest in an additional freezer. First thing I needed to decide on was if I wanted a chest freezer or a standing freezer.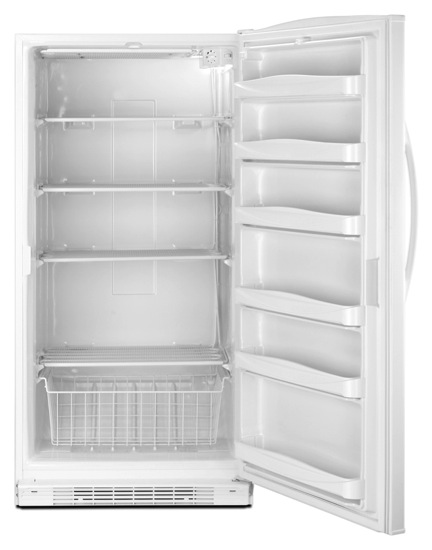 I knew immediately that I needed a standing freezer and when I saw the Amana 20.1 cu. ft. Upright Freezer I knew it was exactly what we needed. I wanted a large one so I could make the most out of sales when my coupons match up right and for our vegetables when the garden started producing more then we needed. Check out all the space this freezer has?
This 20.1 cu. ft. upright freezer saves money while conserving energy with its ENERGY STAR® qualification. The Fast Freeze setting efficiently cools large amounts of food, while the adjustable wire shelves make it easy to customize multiple shelf positions.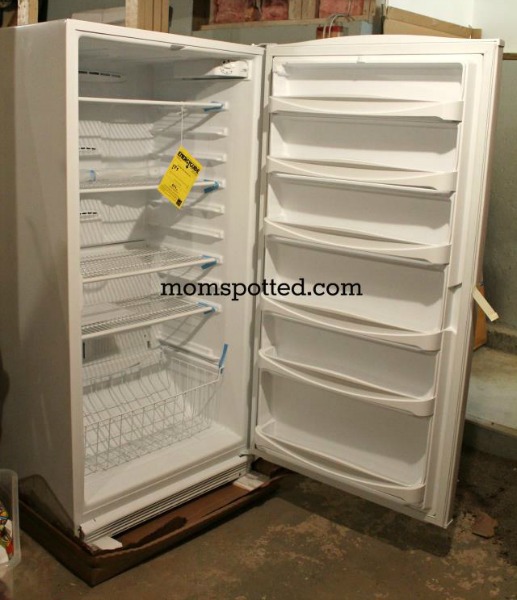 See that energy star sticker? Hubby was a little concerned what another appliance would do to our electric bill but we are happy to report that the 20.1 cu. ft. Upright Freezer only costs on average $71 a year to run! For a big appliance like this I think that is pretty darn good!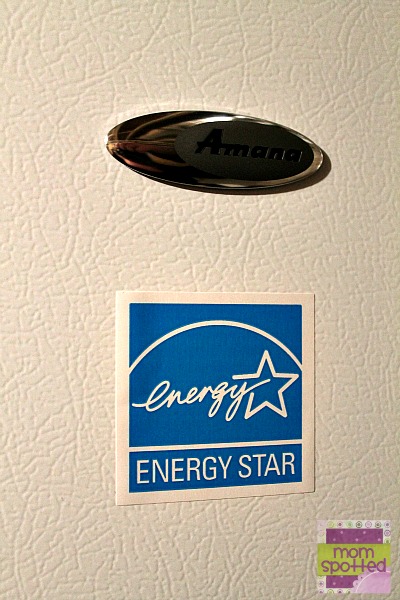 I've had this freezer now for about three months. I really wanted to be able to use it for a bit before sharing what I thought about it as it is a big ticket item. I went through all the winter holidays with it and it was a life saver as I was able to stock up on butter for baking and many other ingredients I used in bulk. I was also able to buy extra turkeys that were clearanced cheap to cook later this winter.
ENERGY STAR® Qualified
Fast Freeze Setting
Interior Light
Free-O-Frost™ Feature
Up-Front Adjustable Temperature Control System
Contoured Door
4 Adjustable Wire Shelves
6 Stor-Mor™ Door Shelves
Commercial Rated Power Cord
Removable Lower Wire Storage Basket
Reversible Door
Power Indicator Light
Energy Efficient Foam Insulation
Tight Seal Door Gasket
Smooth, Rust- and Impact-Resistant Liner
2 Front Leveling Legs
Textured Steel Cabinet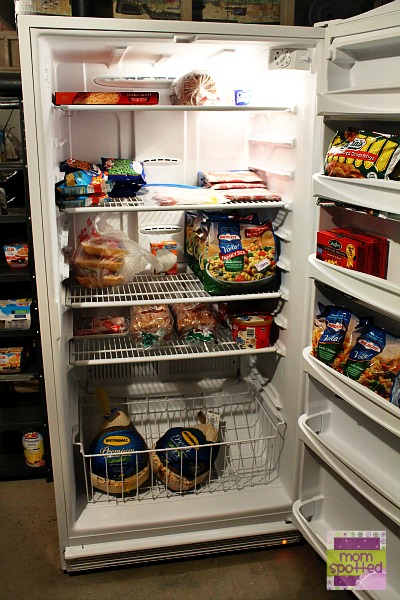 The temps are completely adjustable.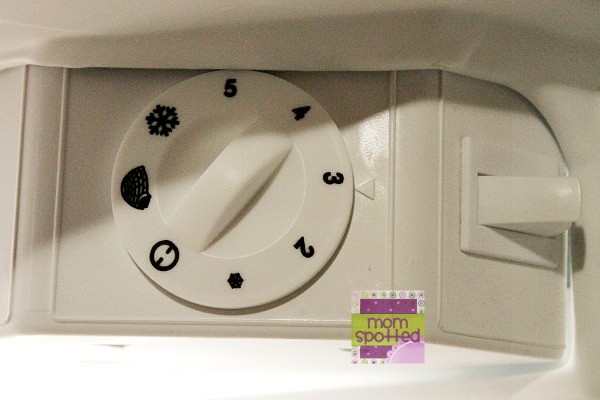 There is even a light at the top.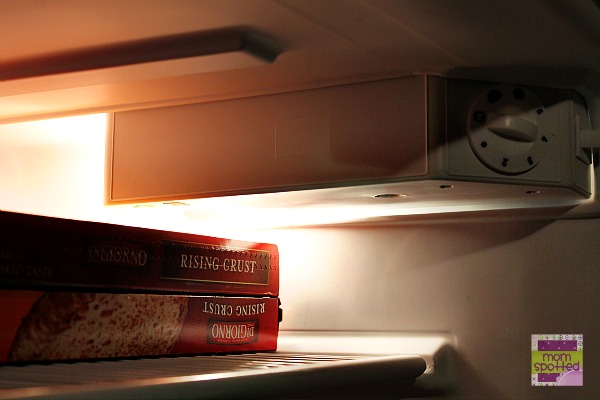 There are air vents that go down the full ,of the freezer helping all your food get the best possible freeze. The fuller your freezer is the better it works. If you have a lot of space in your freezer it's a good idea to fill gallon containers with water.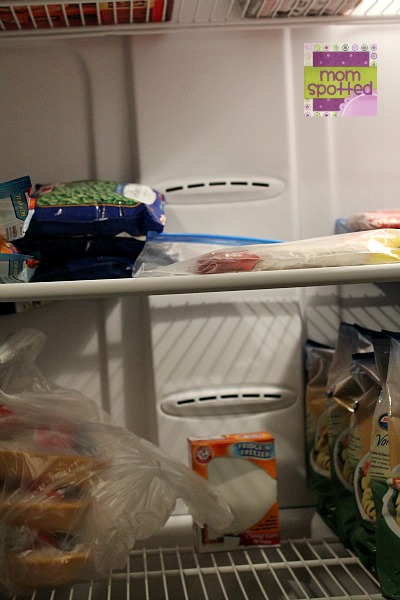 All the shelves are completely adjustable so you can make sure that no matter what you are storing in it or how you organize it, you can make the shelves the way you need them to be.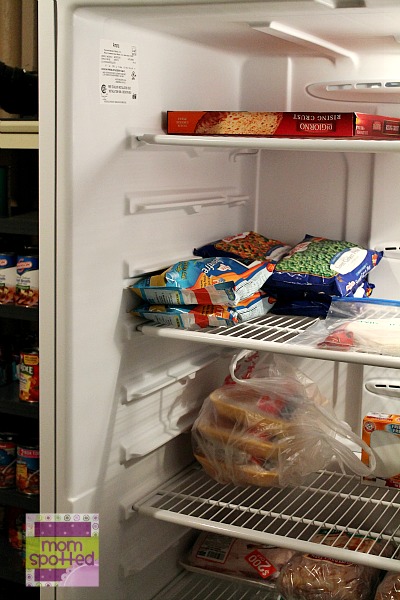 At the bottom there is a wired basket that I think is great for full birds. Or anything that doesn't stack well.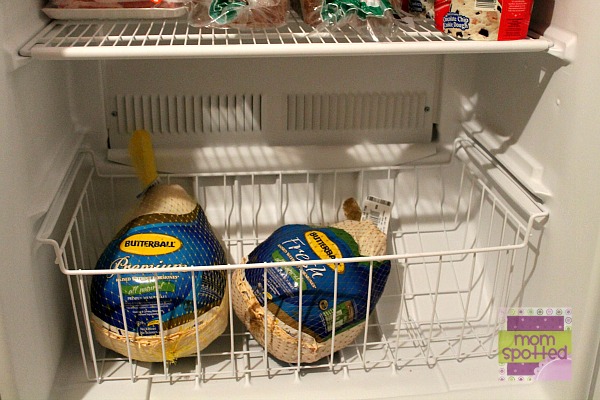 Plus, all the shelves and the basket slide out easily if you need them too.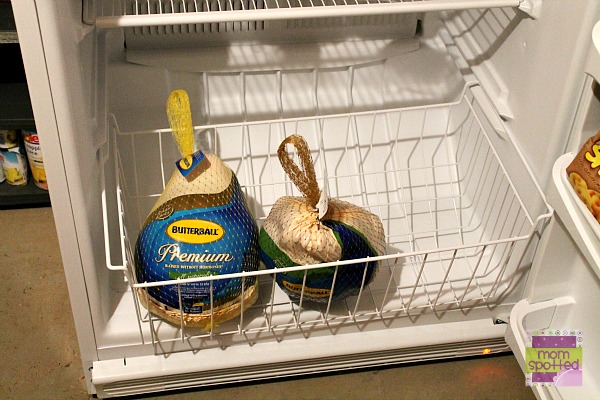 The door is also a great place for additional storage. There are six shelves on the door. They are not repositionable but easy to clean. The bottom of the shelf is actually part of the door. The side part snaps off easily for cleaning. I love the door because it really helps hold quite a bit and keep my smaller items organized. The door has pull to it and will close automatically. I like knowing I can't leave it open accidentally. Once it closes you hear the freezer sounds like it's sucking out the air. Reminds me of the foodsaver process.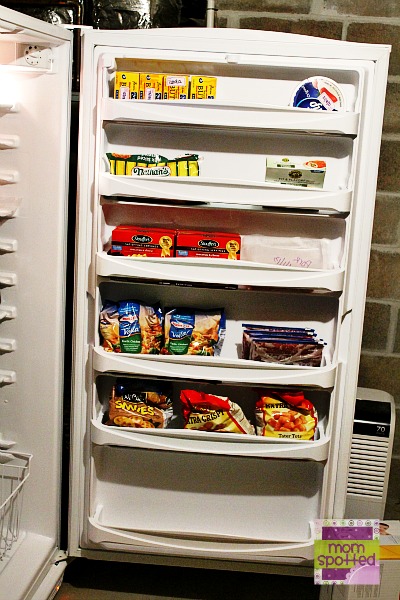 We got a couple metal shelves and brought all our canned storage downstairs. I like it all in my basement as if there was ever a real emergency that is where we would go. I will be posting more on this later. My Amana 20.1 cu. ft. Upright Freezer is the perfect addition! Remember to line it properly when installing. We called an electrician and had it placed on its own breaker so if we lose power we can run it with a generator and also use a surge protector!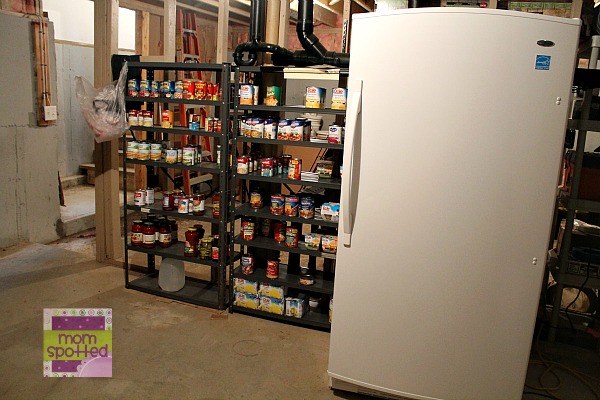 You can purchase the Amana 20.1 cu. ft. Upright Freezer at retailers such as Sears and Home Depot and retails for $799.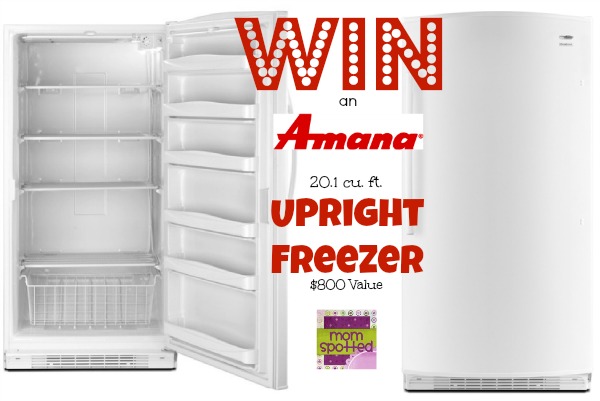 But since I have some pretty awesome readers Amana thought we could giveaway one of these amazing freezers! For a chance to win simply fill out the form below!