It was one moment I wasn't expecting when I walked into my hotel room when I arrived in Chicago. In fact it was almost surreal. I turned on my TV and on the Weather Channel I was watching a bunch of towns and cities getting taken out by a set of tornado's. To my horror I started recognizing the photos and videos they were showing. That wasn't just some town. That was MY town. My area. Where I live. In Western Massachusetts, a place that never expected a tornado never mind many.
My first night there it took 3 hours just to get a hold of someone because phones were down. When I finally got through a cell phone line I found my kids were in a dark basement hiding out with no power while trees and live electrical lines were around the house. While we've all gotten lucky and had no home damage we have a lot of tree damage. However, many weren't as lucky.
There is such devastation around here. I actually could see it on my drive home since I had to drive right through Springfield.
Here is a shot from NASA. It's the trail it left after destroying Springfield. They say it's not normal for a tornado to keep it's power that long after.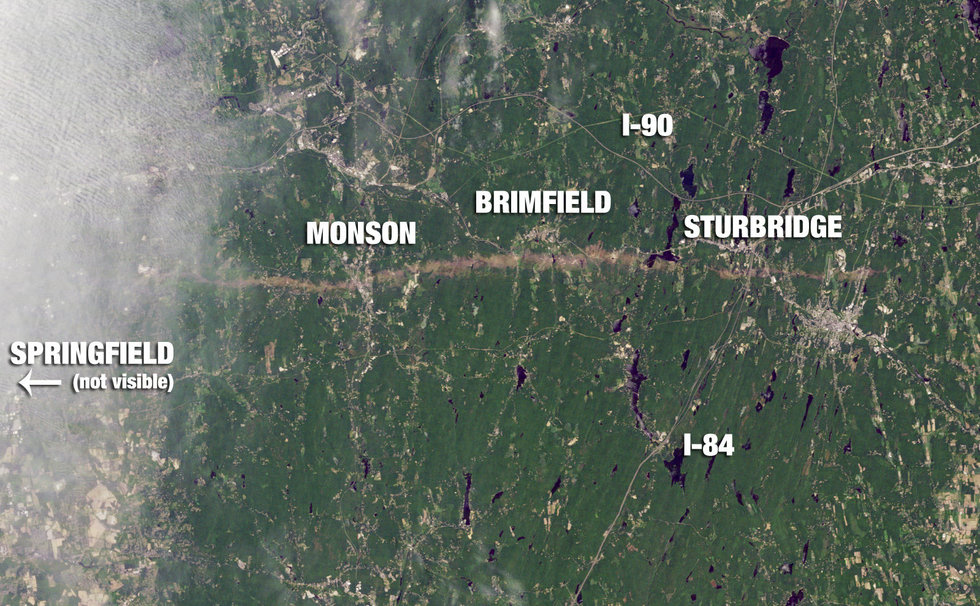 Or some more aerial views…
(All photos were from MassLive.com)
It hit the city, took out schools, buildings, and more…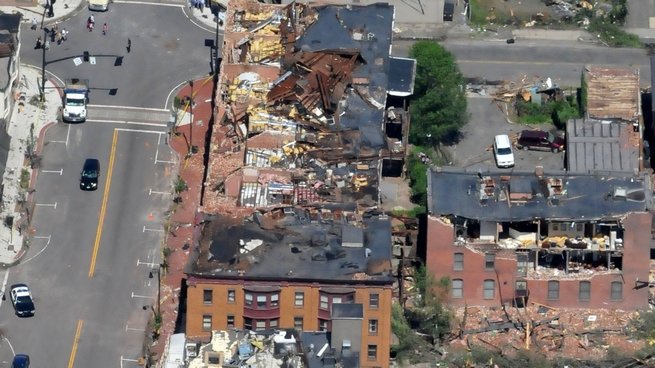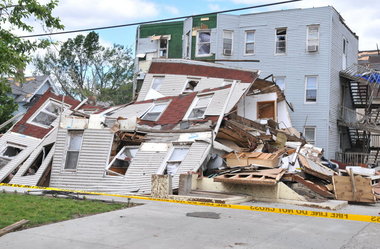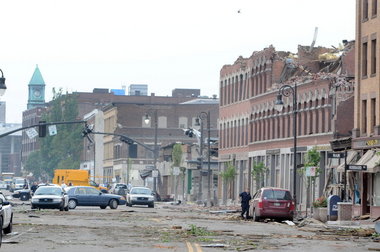 It hit the country too.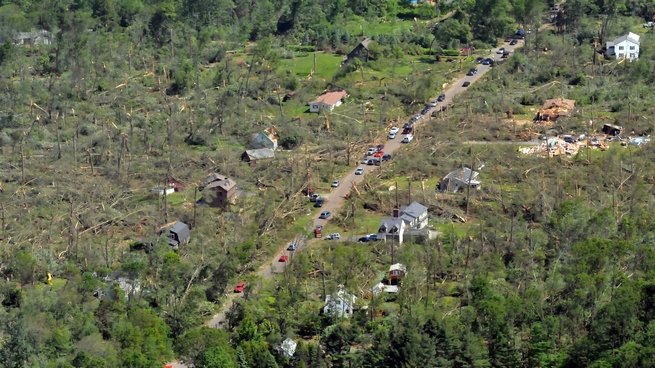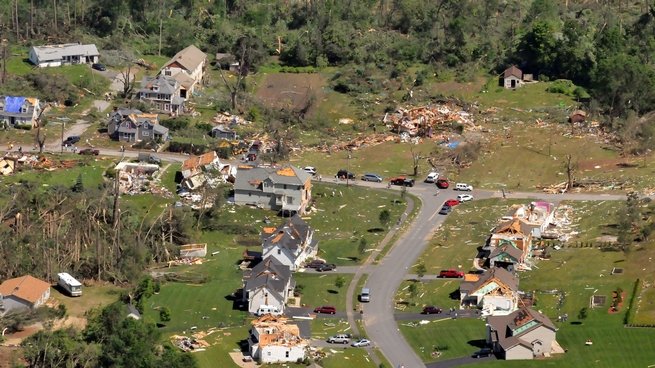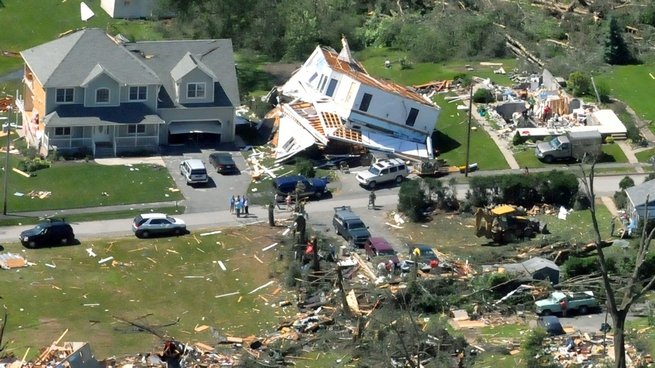 There were so many homes lost, and sadly lives as well. One mother actually died sheilding her 15 year old child in a bath tub. My heart just breaks for that daughter.
A HUGE Thank you to all my readers that posted on my wall, tweeted, emailed, and more to make sure all was okay. It meant so much to know you were thinking of my family!
ONLY Wordless/Wordful related posts should be linked here. No giveaways or other posts. It must link directly to your WW post not you main page.
Any links not going directly to a WW post will be deleted.
Mister Linky's Magical Widgets — Easy-Linky widget will appear right here!
This preview will disappear when the widget is displayed on your site.
For best results, use HTML mode to edit this section of the post.