We flew out of Logan in Boston with Jet Blue. Suddenly right in front of us when the plane landed there were all these people in uniform, state police, and dogs at the gate. They spent about 20 mins on the plane with the other passengers and then another 30 minutes afterwards. Jet Blue told us they had no explanation as the TSA doesn't need to explain themselves to them or us. They said it could have been just a random search as they are allowed to do that as well. After they were done we had to wait while they did paperwork for it all.
Needless to say we were relieved when the engine had an issue and they sent us to a new gate after all that to catch a different plane. Fun when you have your kids in tow! It was also the same day our house burnt down a few years ago. The last thing I wanted to do was board a plane. My superstitions were working on overload that day.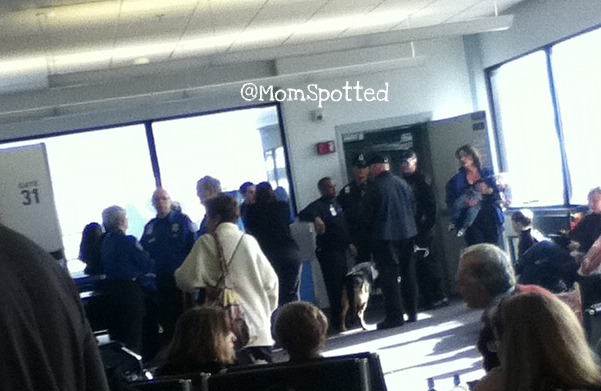 (Sorry for the bad pic, it was taken with my ipod touch from far off)
Mister Linky's Magical Widgets — Easy-Linky widget will appear right here!
This preview will disappear when the widget is displayed on your site.
For best results, use HTML mode to edit this section of the post.