This post about  was sponsored by Nature Made® as a part of an Influencer Activation for Influence Central.
As a working at home mom, I have a lot of things on my plate. In addition to the day to day tasks of running my business, I also oversee our home and children. I'm the default parent…. I'm in charge of covering sick days, school vacation days, doctors appointments, physicals, pet grooming, grocery getting, homework helping and more. I love what I do….. Being a mom is the best. And having my own business is the best. But there are a lot of moving parts to my life. And those parts require me to have mind and body focus!
I live really close to a bike trail, so keeping active has never been a problem for me. I love to walk or ride my bike with the kids after school and on the weekends!   
Keeping my mind fit is something I've been working on.
Here are my tips on how to achieve mind /body focus.  
Make a list.

If I know what has to happen, I am much more likely to get through it all if I've got it on paper. I live and die by my planner. And it's amazing! If I can get everything swirling in my head out and onto paper, I feel less stressed!

Multitask only when it makes sense.

Making

dinner is the perfect time for me to practice the art of multitasking. While I'm at the stove keeping an eye on the meal, I wipe my counters and meal prep for the next day's dinner. It makes sense to chop veggies for something to be used down the road if I already have to be in the kitchen!

Stay hydrated.

Water and I are not best friends. But I know it is important to keep hydrated because my body needs water to function properly.

Stay active.

As I said before, I love my bike trail. It is such a great space to walk or jog. I keep myself motivated to get out there by wearing my crazy leggings. It makes my walk so much more fun!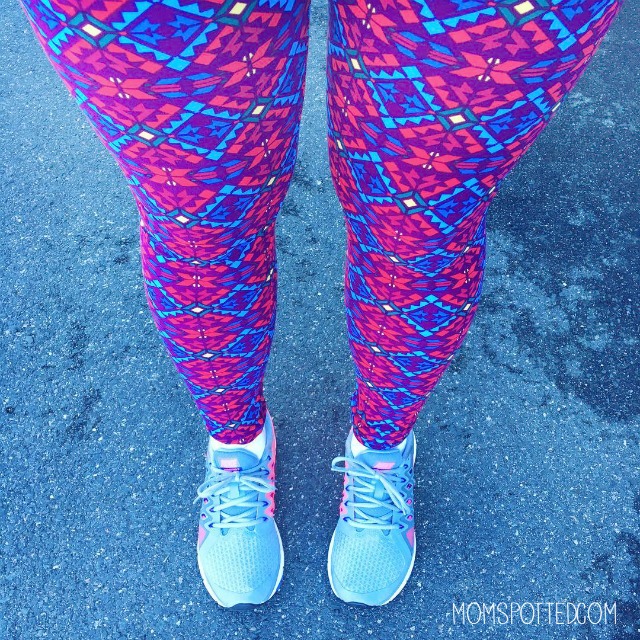 Take my supplements.

*Nature Made® is the #1 Pharmacist Recommended brand for many key dietary supplement categories

"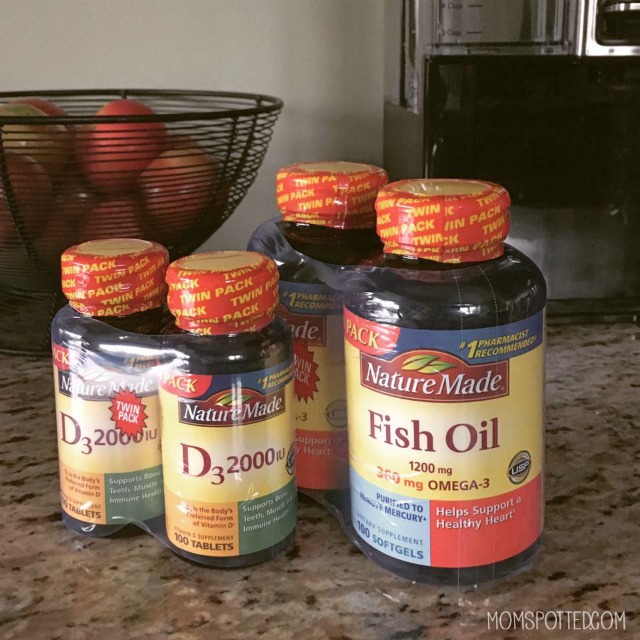 Nature Made Available at Walmart
Nature Made® Fish Oil provides omega-3 fatty acids EPA and DHA, which help support a healthy heart.† Supportive but not conclusive research shows that consumption of EPA and DHA omega-3 fatty acids may reduce the risk of coronary heart disease.
I love knowing that beyond getting active daily, this is also helping to keep me heart healthy.
Shopping for Nature Made® products is easy and so convenient! Walmart's every day low prices make it easy to stock up. There's no need to wait for a sale!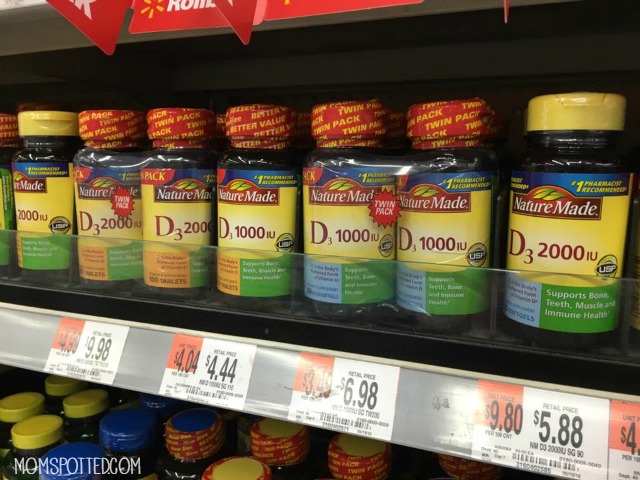 Nature Made® Vitamin D3 1000 IU tablets are made of vitamin D3, the body's preferred form of vitamin D.They support  bone, teeth, muscle and immune health† Having something that supports bone health is important to me. I have had to have a lot of dental work done over the years because of the genetic makeup of my teeth. I know every little thing helps!
Nature Made® vitamins and supplements: An easy, convenient way to help your body get the nutritional support it needs every day, whether it be to support bone health, immune health or energy metabolism (helping convert food into energy).†"
In addition to the supplements shown, Nature Made also has a line of probiotics you need to know about! Nature Made® Advanced Dual Action Probiotic has been clinically studied and provides dual support to both your small and large intestine for comprehensive coverage to help support digestive balance and healthy gut flora.† They are  available at Walmart SuperCenters!
For more information on Nature Made vitamins and supplements available at Walmart, visit the Nature Made Retailer Hub at here. They've got a sweepstakes on the site you'll want to check out where you'll have the chance to win one of 60 $50.00 Walmart gift cards (no purchase necessary).
You can also connect with Nature Made® on their social media channels.
"†This [These] statement [statements] has [have] not been evaluated by the Food and Drug Administration. This [These] product[s] is [are] not intended to diagnose, treat, cure, or prevent any disease."
*Based on the 2016 U.S. News & World Report – Pharmacy Times Survey.