This time last year I was just starting to pay attention to food. Not just the calories, the food groups, etc but the actual food. I started paying less attention to the numbers and started paying more attention to the ingredients and where they came from. Once you start educating yourself on what is really on your plate (or your kids plate!) it's hard to unlearn some things and you realize you just have to do better.
Whole Foods Market will help you with that. I didn't really start shopping at my local store until over the summer. Paleo, Clean eating, GMO, etc were all words that left me overwhelmed and confused. Once I learned what everything means the process is actually incredibly easy. I never thought I could eat a Paleo lifestyle and yet I manged a Whole30 one in September! When you shop at Whole Foods Market they have their own quality standards you can count on!
"At Whole Foods Market®, we're passionate about great-tasting food in its purest state. That's why our quality standards for food prohibit hydrogenated fats and artificial colors, flavors, sweeteners or preservatives — and that's just to start."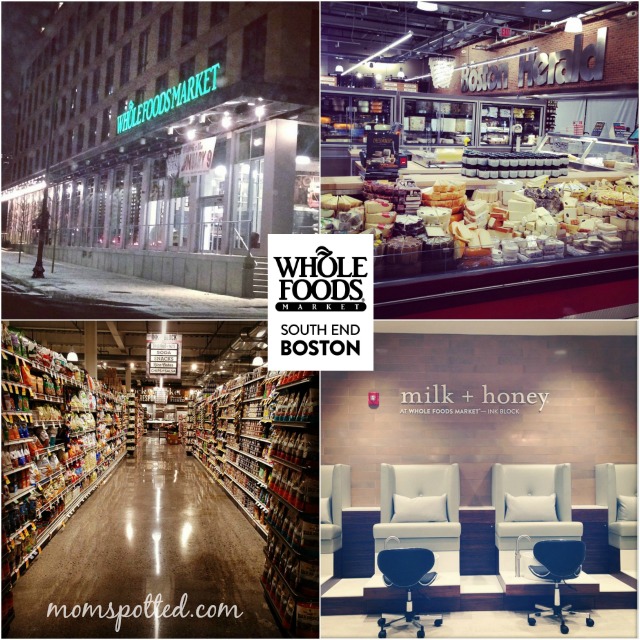 Last week I was invited over to check out the brand spankin' new store in Boston's South End. It's located at 348 Harrison Avenue and it is huge! To be exact it is 50,000 sq. feet of huge! I've never in my life seen such a big Whole Foods Market and I'm incredibly jealous!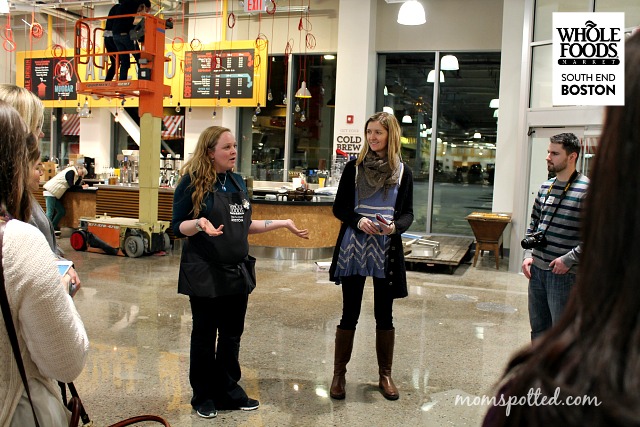 It was a Tuesday night and the store wasn't opening until Friday so none of the produce or daily made items were out or around. The space is incredible though. I wanted to share a photo so you can see how it's set up. What you're not seeing here is how it starts with a full service coffee bar and frozen yogurt section. There are in-house chefs making food and a full juice bar making any creation you ask! In the back they have produce and the bakery too!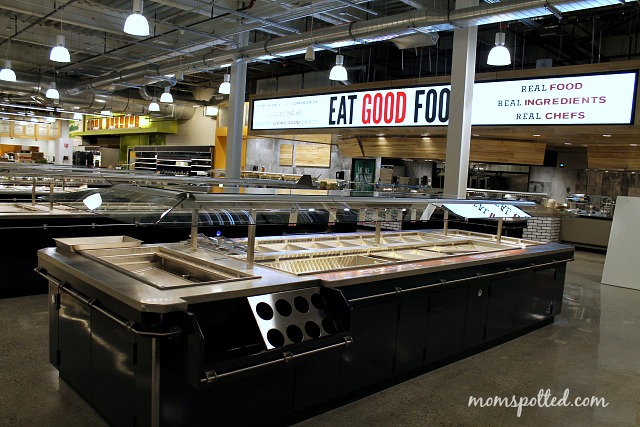 They are located in the old Boston Herald building and I just love how they have the original sign hanging in the store as well as newsprint touches all throughout the store. It must look amazing now filled with food and people!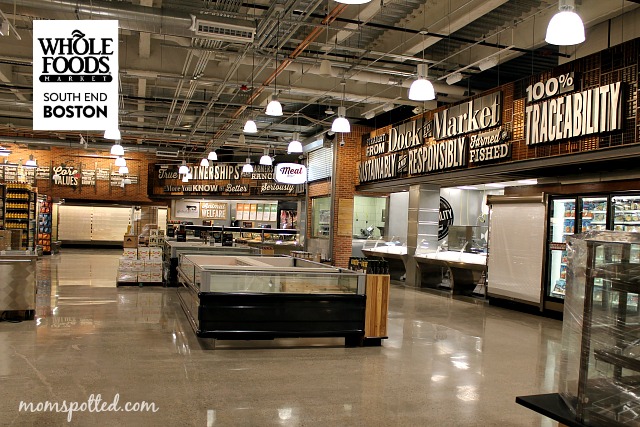 Speaking about the food, I love how they have their skilled butchers right there in a glass room so you can see exactly how your food is being handled. They have a full selection of meats, seafood and fish.
I always do all my research at home and then often when I get to the store I'm so overwhelmed. I usually have a list of things I need to get and then I'm swept up by all the things I want to get and it's easy to get sidetracked and remember the details. Whole Foods Market wants to see you be fully informed about what you're buying and you'll see signs helping you everywhere. They'll also let you know what products are local and which ones are getting rave reviews from their customers!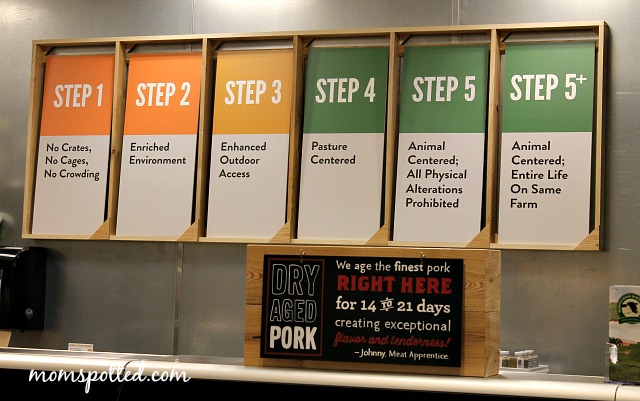 You know those signs you read all around the store?
Well, they are all hand written. They have people in-house who have learned how to write in the "Whole Foods Market font" and they make all the signage! I was definitely impressed!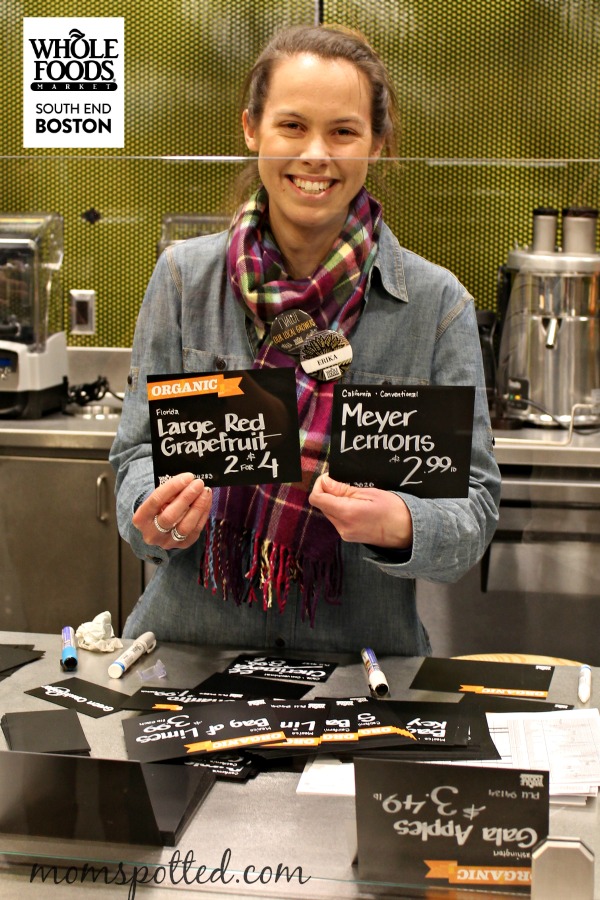 Then there is my favorite section. The bulk section. The bulk at South End is amazing though! They have bulk greens and fresh cut fruit in the produce section (all cut daily in-house!) as well as dry bulk and liquid bulk! I love how many options they have! With over 250 options it's one area you are going to want to check out. We buy many of our baking needs and spices this way and it's really a helpful way to save some money!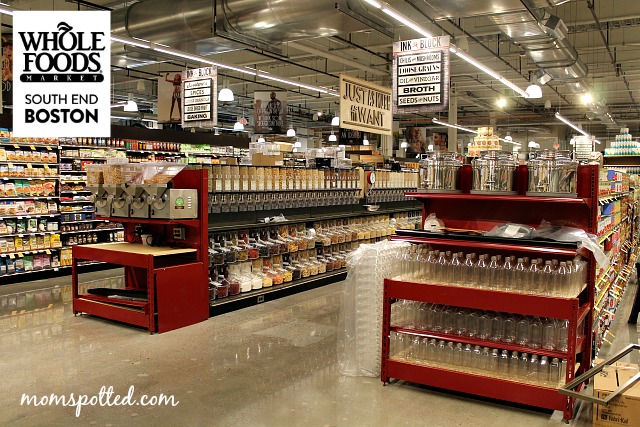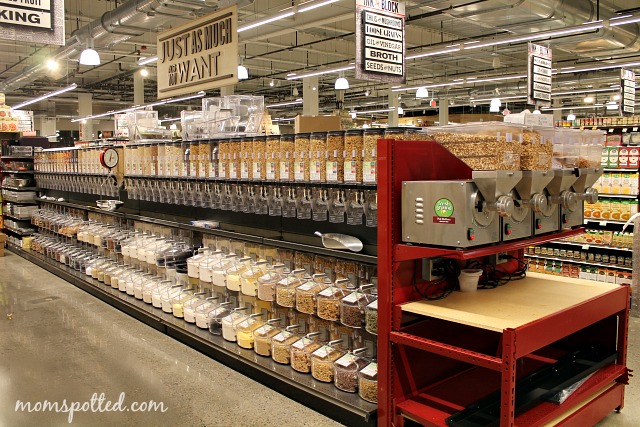 Do you make your own smoothies? They even have a bulk section for you too!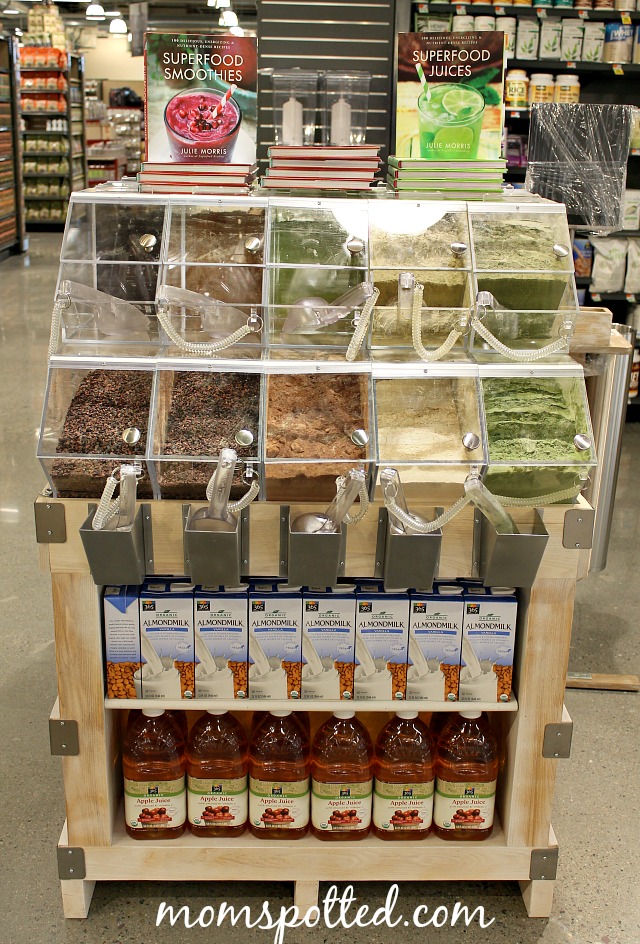 Whole Foods Market South End also has an amazing full service cheese section. They have cheesemongers on hand to answer any questions you might have and I love their convenient location by the wines so I can ask their opinion on a perfect pairing the next time I entertain.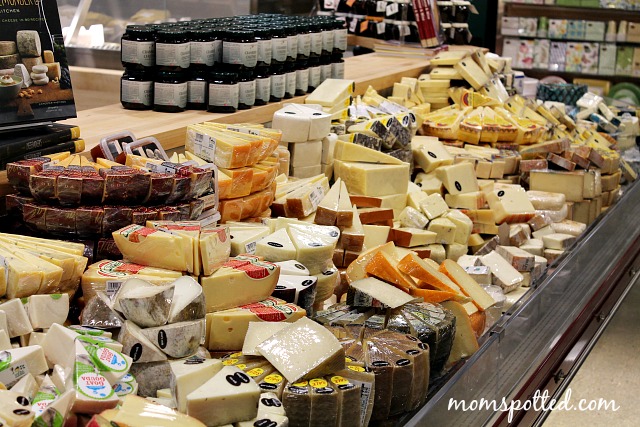 One thing my local store has that many don't is that we have wine & beer, but here in Boston the South End is the very first store to carry spirits as well!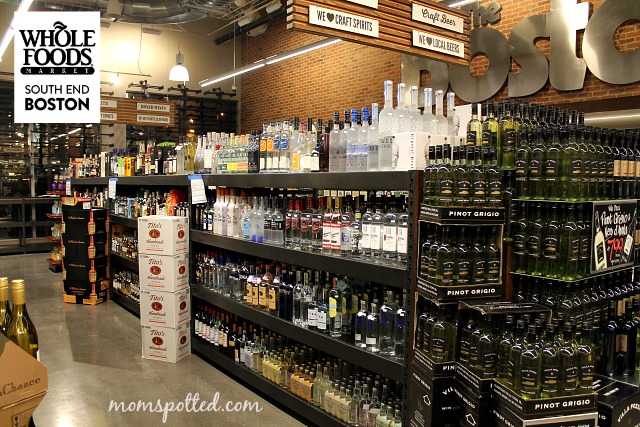 Another first for Whole Foods Market is that this one even has milk + honey spa inside! Yes, inside! It's a unique urban day spa operated by milk + honey out of Austin, Texas. They give everything from facials to pedicures! Tell me this doesn't look incredibly inviting:
If you don't have time don't worry! you can still buy all your favorite milk+ honey products to bring home too!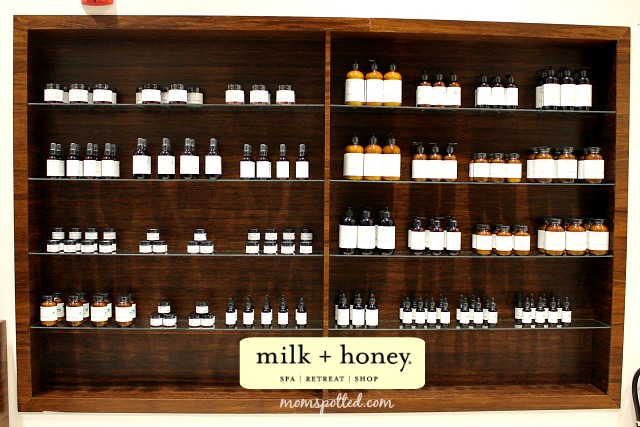 In fact you should take some time to check out the full body section. Just walking through and smelling the fresh cut soaps was so relaxing. I really wish I had more time and walk through and see it all. They had such a great make up area!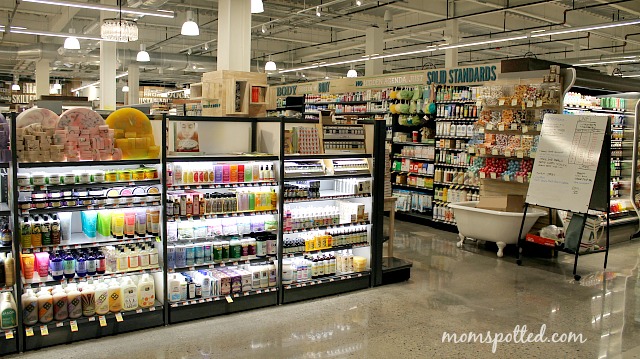 When you come by to see it for yourself know that it is T accessible (Red Line Broadway,  Orange Line Tufts Medical Center, Silver Line) and has 110 free parking spots up in parking lot off to the side of the building.
Whole Foods Market | South End 348 Harrison Avenue | Boston, MA | 02118 | 617-904-1000 – Open 7 days a week, 8am-10pm Website | Facebook | Twitter
This is a sponsored conversation written by me on behalf of Whole Foods Market via Burst Media. The opinions and text are all mine.