When I started planning Sawyer's 2nd birthday party I really wanted to find a way to make as much of it myself if I could. Not everything needed to be big elaborate projects and having little ones that I could do in advance were really helpful. One of my favorites were actually the easiest too.
Sticking with the black, white, & red theme I was going with I quickly realized that even basic supplies weren't going to be available to me. The Mickey Mouse sets were all so colorful they just wouldn't work. So, I made my own!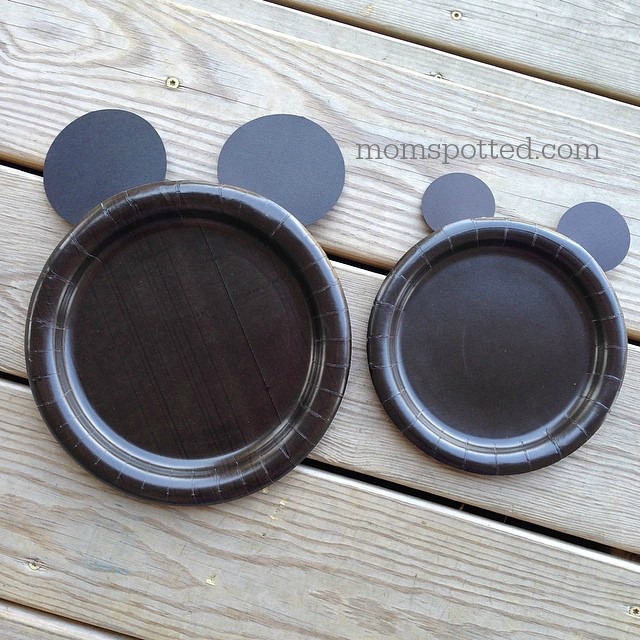 They were super simple and took no time at all. For supplies you'll need:
3 Inch Circle Punch
2.5 Inch Circle Punch
As with most of his party we found almost all our supplies at Oriental Trading! Made it super simple to find what I needed and I didn't have to face the crowds with all my kids!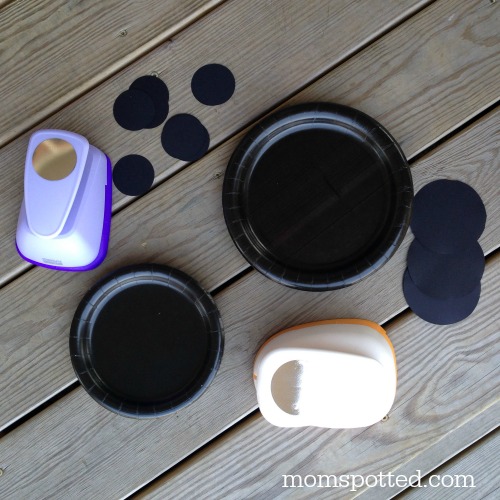 First, punch out all your circles. Remember you'll need two "ears" per plates. Simply take your glue dots and press the edge of your "ears" on them. They pull off and the glue stick will stick to the paper like this: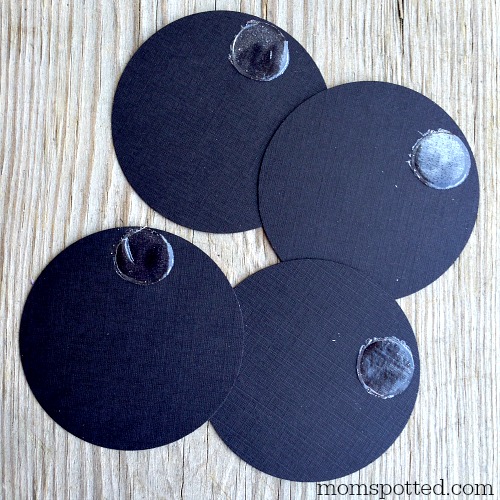 Then stick the circle to the plate from behind like this. I found for spacing it was easiest to take an ear in each hand and stick them at the same time.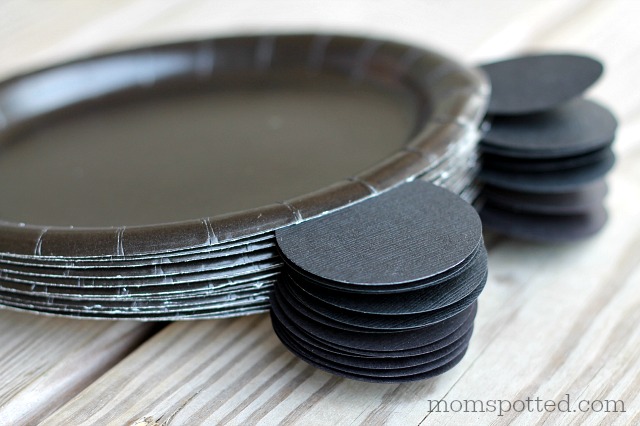 I made them for both dinner and dessert plates and even laid out on the table they got a lot of attention. The kids thought they were great and the little ones didn't even need food on them to like them.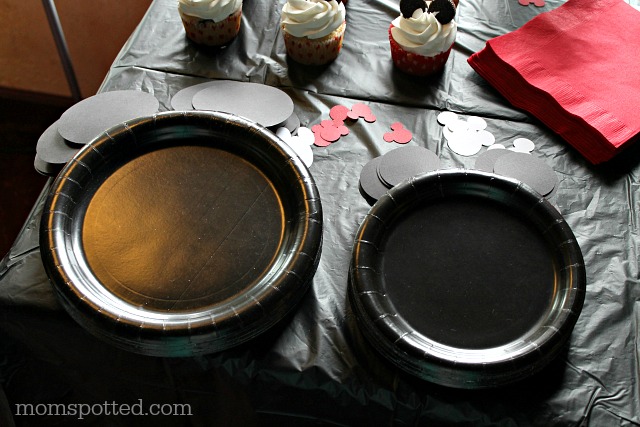 They were perfect for holding the Mickey & Minnie Mouse Oreo Surprise Cupcakes we made.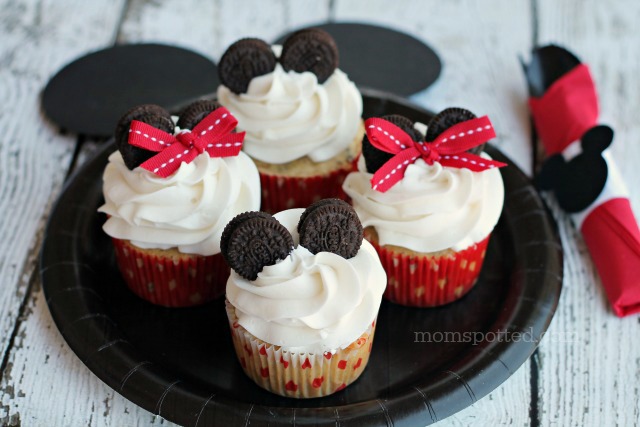 Stay tuned for other posts about Sawyer's DIY Black, White & Red Mickey Mouse Birthday Party. Click the link to see the posts we've already shared to far!