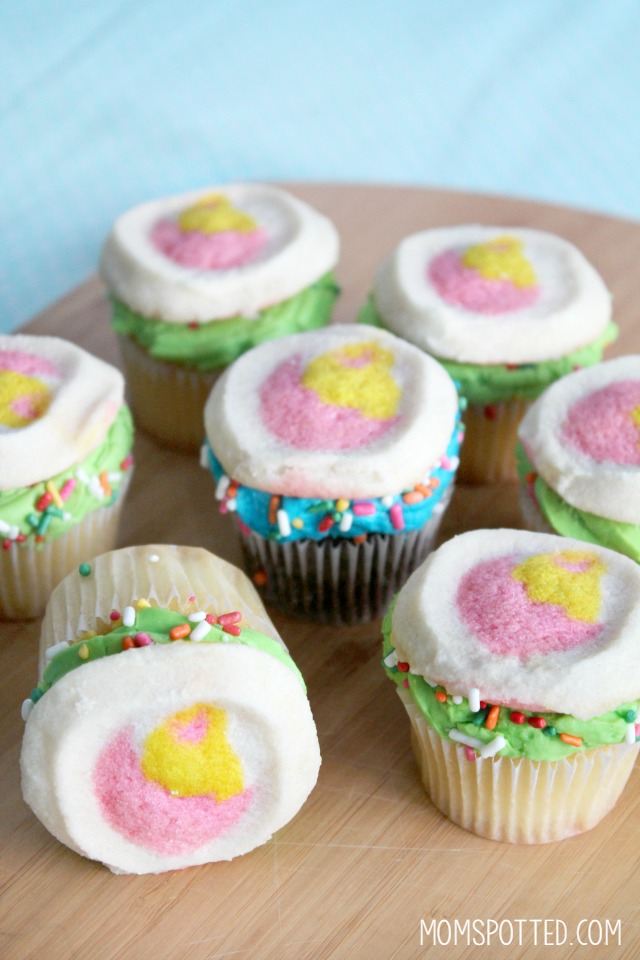 Baby Chick Cookie Cupcakes
These Baby Chick Cookie Cupcakes are a cute, fun addition to any Easter dessert table or fun springtime party. They make great preschool snacks too!
Bake Pillsbury Chick Shape Sugar Cookies as directed on packaging. Cool completely

Press cookies down onto the frosted cupcakes.

Add additional rainbow sprinkles to the frosting edges.

Serve & enjoy!