My 8-year-old Hayden is a huge Star Wars fan! He loves watching and then rewatching all the movies. He loves reading any book about Star Wars, and he loves watching the Lego Star Wars series. It was a super happy day at our house when Lego Star Wars: Freemaker Adventures Season One became available on Blu-ray. My 3-year-old Halli loves getting in on the Star Wars action with her brother with this series. They giggle at some of the silliness and jokes in each episode and run around pretending to be Jedi's.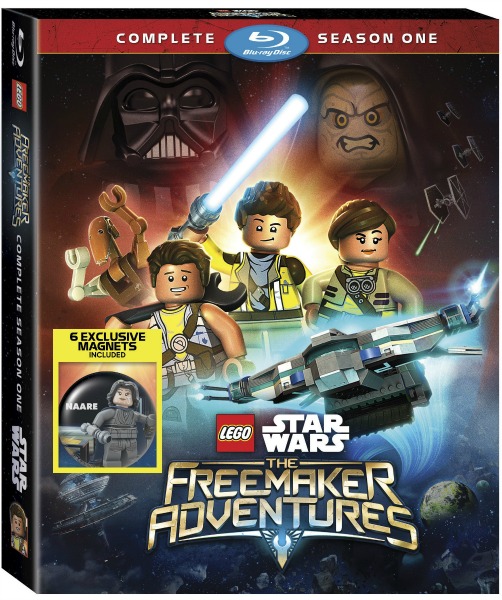 Lego Star Wars: Freemaker Adventures has all 13 action-packed episodes. It also has awesome bonus features that my kids are obsessed with and  six exclusive Lego Star Wars bubble magnets available nowhere else.
Taking place between the events of The Empire Strikes Back and Return of the Jedi, these new adventures follow a family of scavengers who build and sell starships from battle debris strewn throughout the galaxy. When their youngest discovers a natural connection with the Force through an ancient artifact – the Kyber Saber –he and his family are thrown into an epic struggle against the Empire to restore peace and freedom to the galaxy. The Freemakers explore new worlds, meet new and familiar characters and discover the strength of family.
Both Hayden and Halli also really enjoy watching the bonus features. The bonus features include:
The Freemaker Adventures: Meet the Freemaker Family – Get to know the members of your favorite family of celestial scavengers – and meet the actors who bring them to life – in this fun collection of clips, behind-the-scenes footage and cast interviews!

Freemaker Salvage and Repair – Visit the shop with the finest salvage in the galaxy as Rowan, Kordi and Zander take you on a tour of the family business.
Hayden especially likes the "Meet the Freemaker Family." He is fascinated with how movies are made and right now wants to be a movie producer. He likes meeting all the actors that play his favorite characters.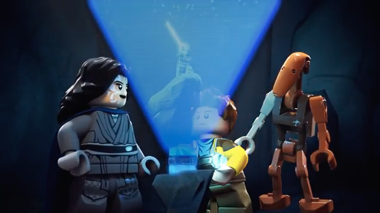 Lego Star Wars: Freemaker Adventures Season One is a must-have for any Star Wars fan. You can find it on Blu-ray at Amazon, Target, and Walmart.