When I found out I was pregnant with Sawyer I was so excited. So excited about it all. Every detail. Then when the shock wears off and you have a moment to think you realize that this amazing little miracle is going to require an amazing amount of stuff. For as little as they are they certainly require a lot. Thankfully there is Walmart.com to make all the stocking up a little easier on the wallet. Best part? Walmart has everything you need to bring home baby.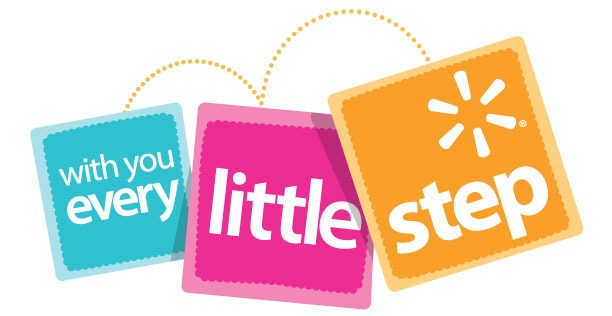 When I look back over the past 18 months I know that Walmart has been there every step of the way so it's rather fitting that they are kicking off their Every Little Step event is right now in stores & online through September 13 and online only through September 20! In this special event you will find lots great promotions going on! Let me tell you about a couple of my favorites!
Fisher-Price Cribs come with a FREE Kolcraft Mattress
Choosing the crib is fun. To me it sets the tone for the whole nursery. The color of your crib will even change the look of your crib set. Finding the perfect one is important. Finding one that's both stylish and affordable- now you're talking! So when you visit Walmart and see they're great selection of cribs (online there are tons of choices!) make sure to check out the Fisher Price cribs which currently come with a FREE Kolcraft mattress with purchase! As a current Kolcraft mom I'll tell you that they make exceptional mattresses for babies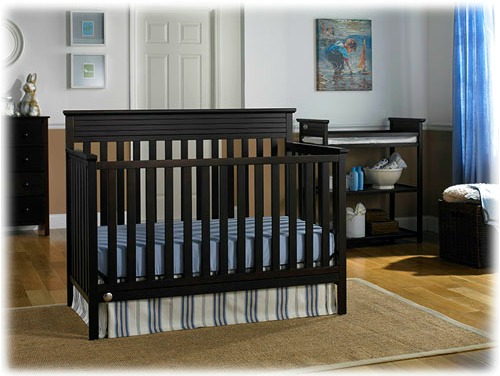 Pampers Swaddlers Now in Size 4 & 5
We love Pampers! In fact Pampers Swaddlers are my favorite kind of diaper and if I only used one brand/kind of diaper I used for the rest of our diaper days it would be these! Now that they are available up to size 5 that could happen! Why do I love them so much? I love them because they are super soft, body hugging, and I love love love the wetness indicator! If you haven't tried them,you're missing out!
Color-changing Wetness Indicator (size NB, 1 and 2)
The #1 choice of hospitals (based on sales data)
Quilted blanket-like softness wraps in comfort and security
Soft, stretchy sides and overlapping fasteners for flexible fit
Umbilical cord notch (size NB only)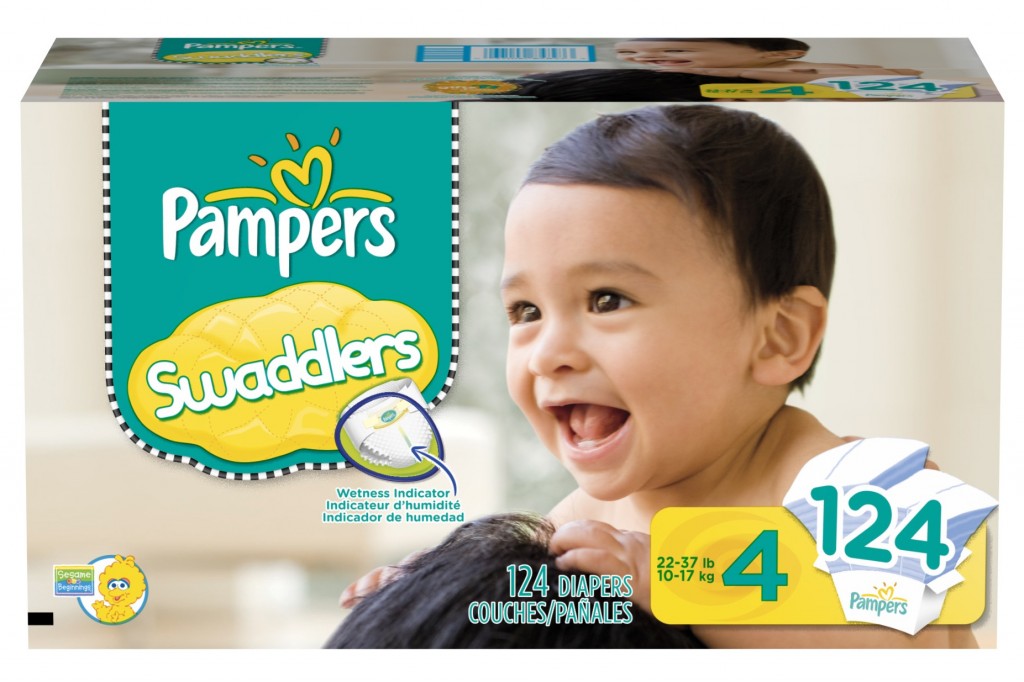 Make sure to visit Walmart.com and check out all the special prizing going on during their Every Little Step Event
Right now one (1) Mom Spotted readers has the opportunity to win a pack of Pampers Swaddlers. To enter use the Rafflecopter form below. Good Luck!
Contest ends 9.9.13 at 11:59pm. For Official Giveaway Rules click here.